The real treasures of Paris can sometimes be hidden in courtyards and secret gardens. Opening a gate and crossing the threshold often leads to discovering a new world that seems far removed from the Paris of today. It's a true privilege to have access to these secret corners of Paris.
The birdsong we hear as we walk through a back garden to a workshop seems to confirm how special a place this is. The workshop, on the northeast edge of Paris near the Porte des Lilas, is where both Jean-Baptiste Viot and his daughter Lise practice their trade. The workshop at first seems like a curiosity shop: pendulum clocks and other timepieces line the walls, tick-tocking their time-honoured rhythm. In the midst of all we find Jean-Baptiste, a master clockmaker who is as passionate as he is deliberate about his trade. He greets us in his white lab coat and carpet slippers, surrounded by several workbenches where his two apprentices, on whom he is bestowing his taste for precision, clean lines, and artisanal clockmaking, are silently plying their trade. His daughter Lise, a jewellery designer, has her workbench at the workshop's front entrance.
This father-daughter team shares not only a vision of an artisanal craft that gives meaning to materials but also a quest for perfection. Each in his or her own way, they celebrate the poetry of mechanical motion and the search for unique aesthetic expressions, just as does Maison Tamboite Paris.
A time "mechanic"
Jean-Baptiste Viot prefers to define himself as a "mechanic" rather than as a clockmaker: his knowledge involves perfecting the mechanical movement of a clock through the complex and technical interplay of gears and wheel trains. He sees his work in the same line as that of a machinist building an airplane or a bicycle, devices born of rational intelligence whose beauty stems from balancing countervailing forces. "The simpler a mechanism is, the better! A bicycle, for example, is the most powerful mechanical device ever." The gamble of horology is working within thousandths of millimeters to repair the smallest precision machinery ever crafted by hand. Jean-Baptiste attributes his love of timepieces to the second-hand shops he visited as a child. "When my father took me to second-hand shops, I always found the dynamics of the clocks and watches much more fascinating than the stationary antiques." After receiving training in clockmaking and repair at the Paris Municipal Horology School, he went to the Technical Institute in Switzerland's Joux Valley to become certified in watchmaking and repair. He then worked at the International Museum of Horology in La Chaux-de-Fonds, Switzerland, where he was certified as a conservation technician for antique timepieces. Today he alternates between his two passions: creating handcrafted mechanical watches and the repair and restoration of antique timepieces, especially pendulum clocks.
A chronograph watch that is entirely handcrafted
After having worked for years at Breguet at the Place Vendôme in Paris subsequent to a stint at HDG (Haut de Gamme/Top of the Line) in the Joux Valley, a workshop dedicated to creating prototypes for and crafting watches with complications for major watch brands, Jean-Baptiste Viot decided to launch his own artisanal watchmaking studio. At the moment, the creation of a chronograph watch is keeping the workshop on its toes. This particular model is packed with details watch connoisseurs will appreciate: a central watch plate, uniquely-shaped parts, the same blue steel used by traditional watchmakers, and charcoal decorations frequently seen in 19th-century Paris. "I calculated the mechanism to keep the proportions as clean as possible. The client can then select details of the dial and the position of certain parts." His first order, placed in 2010, is still a work in progress. The history of the project is meticulously recorded in a book, including layered drawings signed by Jean-Baptiste Viot, calculation tables, and detailed plans for how each element of the watch will be achieved. Each watch is unique and deserves the title of "commissioned watches," as they were called at the time of Abraham-Louis Breguet, a famous Swiss-born Parisian watchmaker of the 18th century, who created unique timepieces for wealthy clients looking for ingenuity and excellence. Viot's watches are carefully built down to the last detail, no matter the size: each piece of the over one hundred parts is made in the workshop, from the bridges, wheels, gears, and oscillator to every last screw. "In Abraham-Louis Breguet's era, a clockmaker was an "assembler" who used "scattered suppliers;" in other words, the clockmaker assembled timepieces using parts that had been handcrafted by dozens of specialized artisans. Nowadays, it is unfortunately no longer possible to sub-contract any of this work because these specialised suppliers no longer exist."
Parisian style, made in Paris
 The watch Viot has created has Parisian flair; its inspiration is the Jean-Antoine Lépine calibre invented in Paris, which eliminates the fusee and uses bars and bridges instead of pillars and upper plates. This new watch harks back to French watchmaking excellence of the 18th and 19th centuries, when Paris was a horology capital hosting emblematic figures such as Ferdinand Berthod, famous for his clocks and watches; Julien et Pierre Le Roy, inventers of the detent escapement and the principles of modern chronometry; Robert Robin, watchmaker to Louis XVI; Abraham-Louis Breguet, father of the wristwatch and the tourbillon escapement; and Antide Janvier, a watchmaking genius. "It was the Golden Age of watchmaking here in Paris until the 1940s, because Switzerland hadn't yet developed the watchmaking savoir-faire it is known for today, and London produced only precision timepieces. Only France combined the rationality of a precise movement with the poetry of a beautiful timepiece." A Parisian-made watch requires more parts than a Swiss watch "since it's easier to have each piece made by an artisan like me who has machine tools. This enables artisan watch crafting reminiscent of the excellence of French horology."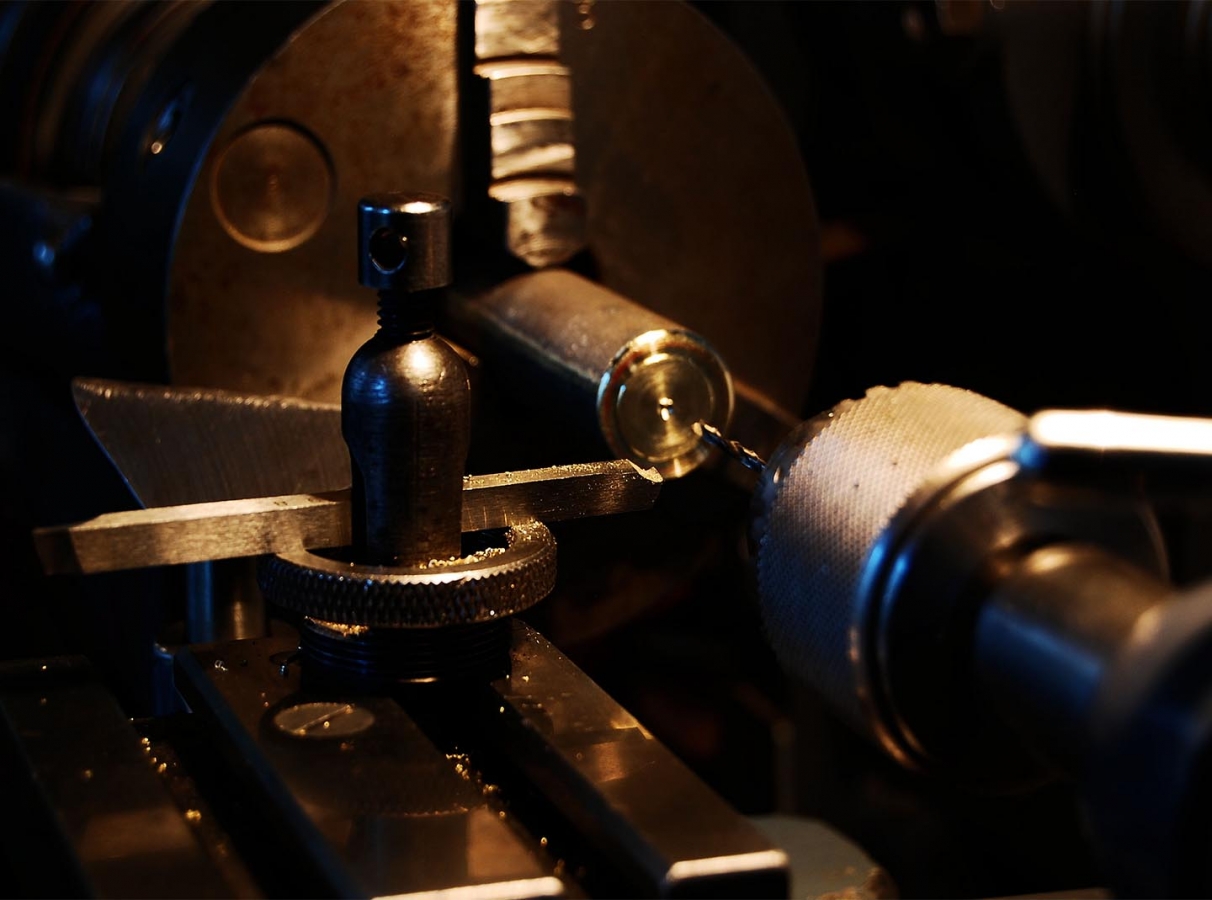 For the love of clocks
Viot's dream is to bring back clocks—timepieces that are destined for stability and longevity, much more so than watches. "If it is properly restored, a Louis XIV clock will still work, which is fabulous. On the other hand, you're unlikely to carry an 18th-century pocket watch." While even an artisan watchmaker cannot manufacture a few rare watch parts such as spirals, it's possible to make a clock starting with a bar of iron. "There are fewer constraints due to size, which allows me to enjoy the process and be more creative." When Viot was a student, his entry in a clockmaking competition was "very complicated, with a differential system and two different types of oscillators, but the clock only told time and didn't even chime." Now Viot is more interested in clean lines and simple mechanisms. At the moment he is perfecting a pendulum clock model with a top-of-the-line assembly that can be duplicated. "Making the clock as simple as possible doesn't mean making a cheap clock; on the contrary, cutting down on the number of parts means that the precision and quality of each part can be pushed to the extreme. In my opinion, that makes a quality object."
Clockwork archaeology
In Viot's restoration work, museums, châteaux owners, and art dealers entrust him with their antique clocks and watches. "Restoration is like speleology: there's a clear beginning, but the end is never in sight. Every job is a voyage of discovery and therefore cannot be rushed." This part of Viot's work is a learning experience and a constant source of inspiration, since every timepiece is unique: no two movements are alike. "First, we disassemble and clean the clock and make the necessary repairs. We often have to rebuild certain parts, especially to regulate the gears. We then clean everything again before re-assembling the clock and making sure it works properly. During the whole process, we work to give the clock the lustre of the past, using the techniques of its era." At the moment, he is working on a Swiss mechanical clock that dates from around 1730-1760, and is carefully studying its movement. "At that time, inventions in clockmaking were spreading like wildfire because there were no patents or intellectual property. From 1720 to 1750, 40% of the innovations approved by the French Academy of Sciences were related to horology, whether related to the power source, the escapement, or the chime. Everything related to time-keepers was the 'high tech' of the time." While performing a restoration, the clockmaker becomes an archaeologist, because once he removes the face of the clock, he discovers things that neither the dealer nor the collector has access to. "The clock tells me its story during restoration when I find traces that allow me to reconstruct its history. The springs and barrels, for example, are often marked by the manufacturer, which provides clues to the time and place of manufacture. And occasionally, when we detach the face of the clock, we find the clockmaker's actual signature."
Lise Viot, metal and precious stones
"After an apprenticeship in intaglio printing with M. Prutner, I completed my training in the department of Jewellery at the Boulle School to learn soldering techniques and everything I needed to know to give form to materials and set off stones." In her Paris workshop, she works with silver, gold, and platinum to set gems like diamonds, rubies, sapphire, and emeralds; precious stones, especially her favourite, the opal; and semiprecious stones like lapis or jade. She inherited her taste for craftsmanship from her father and appreciates the power of handcrafting and the time it takes to create custom pieces or produce collections and repair or rework antique jewellery. "Lise and I share a taste for manufacture, even though we don't share the same craft. I'm pleased that she chose a creative craft, because I believe that's the most fulfilling kind of work," her father Jean-Baptiste comments. They work in the same workshop, but sometimes they work in even closer collaboration: Lise uses some clockmaker tricks to make mechanical jewellery and solders certain items for her father when he furnishes her with microscopic screws. Aside from these "sporadic partnerships," they have collaborated on projects such as the "Acet'or lamp," a miniature reproduction of a miner's acetylene lantern that comes as a brooch, earrings, or a pendant. This limited series is made using the lost-wax casting technique.
Besides craftsmanship and creation, the Viot father-daughter team and the Maison Tamboite share a similar story: intergenerational collaboration and the preservation and passing on of family values.