Technology
Our search for perfection in construction also guides the choices we make in selecting our materials, components and embedded technology.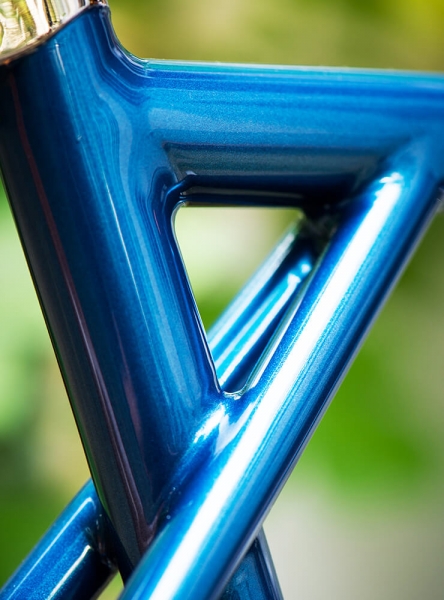 Steel
As well as the personal pleasure and enjoyment it brings, a bicycle is also a technical object in constant evolution. For over a hundred years, Maison Tamboite has taken great pride in integrating innovation in its products to increase comfort and improve performance while maintaining its unique aesthetics.
We chose steel for our frames, not only for its style and elegance but also for its technical properties and mechanical performance.
Produced in Europe by Reynolds®, Columbus® or Dedacciai®, the lightweight tubing used on our cycles is a hi-tech material developed specifically for competition racing. To date, it offers the best-known ratio between weight, comfort and safety.
"We consider technology as a subtle but fundamental component of thrill and Emotion"
Electric drive system
As with our frames, we apply the same meticulous care in choosing each of the components mounted on our bicycles, from the smallest ball bearing to the electric drive systems that we have included as an option on most of our models.
We adopted the Zehus® electric drive system not simply for the care that has been taken for its design, but also because it remains one of the most advanced all-in-one systems in terms of performance, integration and configuration simplicity. (Read the article)
This is how we consider technology:  a subtle but fundamental component of the thrill and Emotion we aim to provide with all our products.