Private world
When you discover Maison Tamboite Paris, you also gain access to the hidden charm of a setting that is truly Parisian, exclusive and intentionally confidential.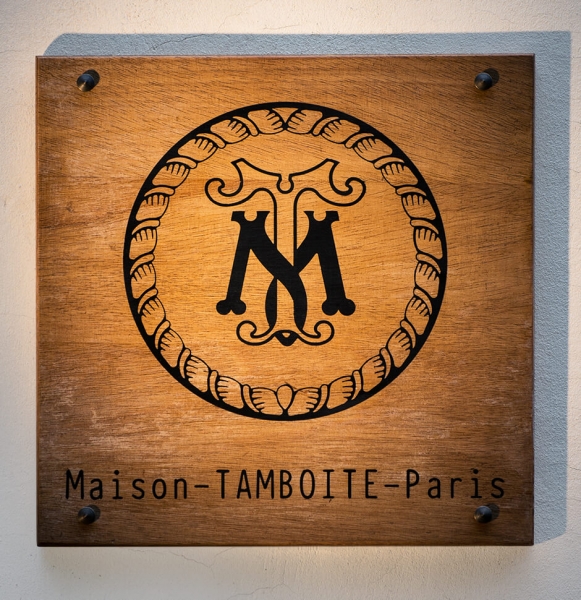 an EXCLUSIVE AND PRIZED RELATIONSHIP
Maison Tamboite Paris establishes a personal and confidential relationship with its customers.  We cherish this connection as a privilege granted to our clientele that must be prized and safeguarded. To preserve this relationship, we prefer to remain a very discrete and personal brand despite the pride we take in our excellent craftsmanship.
We are proud of our discretion and owe it to our customers and to those who consider becoming part of our future clientele. They must be certain that the information they give us, as well as their preferences and measurements, will remain absolutely private and confidential.
a SECLUDED COURTYARD
We do not have a street-front business location.  We receive our clients in Paris in the privacy of our showroom adjacent to our workshops, in a charming internal courtyard on rue Saint Nicolas. From the street, nothing reveals the existence of this delightful hideaway. Visitors must open a gate to discover its special secluded and timeless atmosphere. It is well worth a personal visit to understand and appreciate the nature of this « secret place » and the world of Maison Tamboite Paris.
However, because we are well aware that our clients do not always have the time or possibility to visit us as often as we would like, we have reserved a space on this website for them where we are happy to present our collections, new products and all that makes up the exclusive world of our Maison.